Following the narrative of a trip to the woods plagued by demonic possession, The Evil Dead is both filmed in and evocative of an Appalachian setting. As a group of five teenagers settles into their Tennessee cabin, strange occurrences continue to mount. The film utilizes its isolated setting to emphasize the helplessness of its protagonists, eventually twisting the wilderness itself into a threating entity as the trees turn sinister and the group discovers that the bridge leading back to civilization has been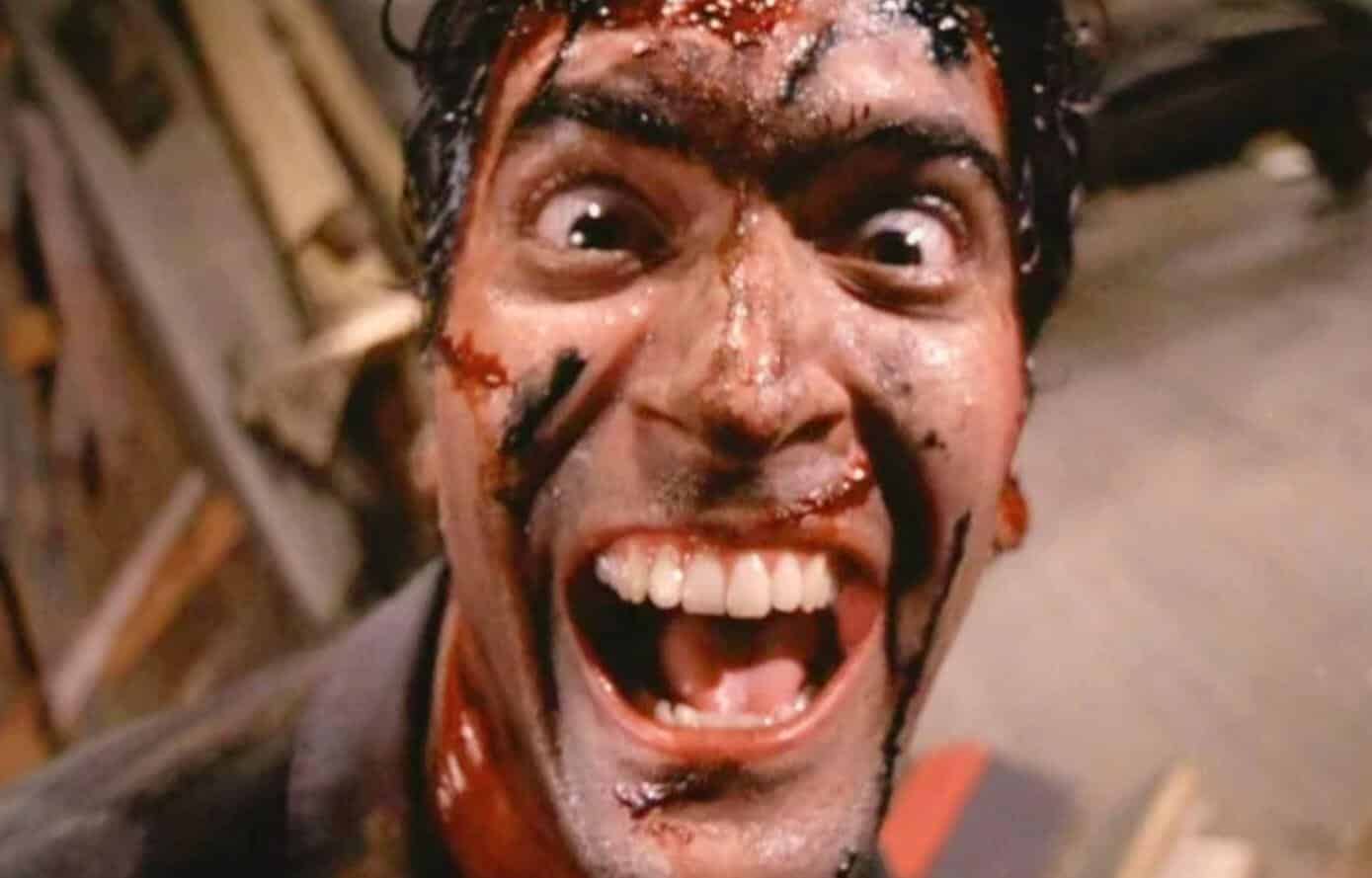 destroyed. When The Evil Dead began filming with a one-man effects department, it fell solely on the shoulders of artist Tom Sullivan to assemble an assortment of supplies – including makeup and a variety of makeshift prosthetic limbs – for the macabre events shown in the film. While Sullivan credits the camerawork for making these effects compelling, the fact that the actors and crew resided in the Appalachian wilderness that plagues their fictional tale during filming no doubt contributes to the authenticity of the work[1].
The Morristown, TN cabin used during filming burned down in 1982 due to unknown circumstances, although arson is highly suspected. No culprit for the fire has been apprehended, however[2]. Rumors exist that a time capsule left by the cast and crew is still buried in the woods, but the site remains private property and is now overgrown with vegetation; exploration of the filming location is highly discouraged by Morristown locals[3]. The Evil Dead remains a ghastly portrayed of a foray into unknown rurality, capturing imaginations through its nightmarish rendering of the Appalachian wilderness and spawning a cryptic aura around its filming location.


---
[1] "The FX of The Evil Dead," Fangoria,
https://archive.org/details/Fangoria_027/page/n21
[2] "The Evil Dead: Locations," Book of the Dead,
http://www.bookofthedead.ws/website/the_evil_dead_locations.html
[3] "A time capsule from "The Evil Dead" is buried somewhere in these woods," Roadtrippers,
https://maps.roadtrippers.com/stories/a-time-capsule-from-the-evil-dead-is-buried-somewhere-in-these-woods
https://www.screengeek.net/wp-content/uploads/2019/07/evil-dead-bruce-campbell.jpg